Terroir (High Quality DVD) (Perfect English Subtitle)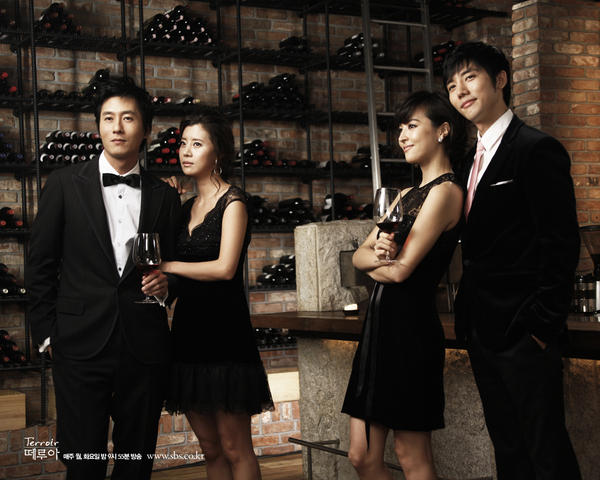 Drama Information :
Casts :
Kim Joo Hyuk (Lovers in Prague),
Han Hye Jin (Thornbirds, Be Strong Geum Soon, Jejungwon),
Ki Tae Young (Royal Family, Jejungwon),
Yoo Sun (Lobbyist, Sweet Spy)
Genre :
Romance
Audio :
Korean Audio
Subtitle :
Perfect English Subtitle
Summary :
Wine is the new vogue in the world of Asian dramas with Kami no Shizuku in Japan and Terroir in Korea. Airing in December 2008, SBS drama Terroir stars Kim Joo Hyuk (Lovers in Prague) as a wine restaurateur, and Jumong heroine Han Hye Jin as his prodigy and romantic interest. Adding to Terroir's intoxicating concoction of wine and romance are co-stars Ki Tae Young (Celebrity's Sweetheart) and Yoo Seon (The Lobbyist) and the unbeatable setting of Bordeaux, France. The drama's title itself, Terroir, is a French term that refers to site-specific factors like soil, climate, and sunlight that define and differentiate wine.

Well-known wine connoisseur Kang Tae Min (Kim Joo Hyuk) has come to France to look for a specific bottle of wine and fulfill his uncle's dying wish. Woo Joo (Han Hye Jin), whose family runs a traditional Korean winery, is looking for her boyfriend who went to France to study and hasn't called in a year. They cross paths in Bordeaux because of a serendipitous mix-up over a 1945 bottle of Chateau Mouton Mayer.