Star's Lover (DVD) (Exclusive Perfect English Subtitle)

Available in High Quality Widescreen

Other Titles : Celebrity's Sweetheart, Celebrity Lover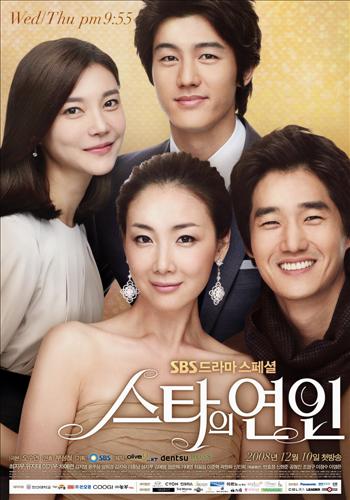 Drama Information :
Casts :
Choi Ji Woo (Winter Sonata, Stairway to Heaven),
Yoo Ji Tae (Hwang Ji Ni Movie, Running Wild, Into the Mirror, Ditto),
Lee Ki Woo (A Love to Kill, Someone Behind You, Windstruck),
Cha Ye Ryun (Bad Love),
Ki Tae Young (White Tower),
Choi Phillip (Capital Scandal, Soulmate)
Genre :
Romance
Audio :
Korean Audio
Subtitle :
Perfect English Subtitle
Summary :
Lee Ma Ri is a famous actress that is actively pursued by four men. The four men come from different backgrounds and have different aspirations. One is a literature graduate student who dreams of becoming a writer (Yoo Ji Tae), another is a famous photographer (Choi Phillip), the third is the heir to a major chaebol family (Ki Tae Young), and the last man chasing after Ma Ri is a young executive who works at a media corporation.
Screenshots :




This Series was Arranged & Encoded by GoksDVD.com