School 2013 (Korean) (2013) (High Quality DVD) (Perfect English Subtitle)

Other Titles : School 5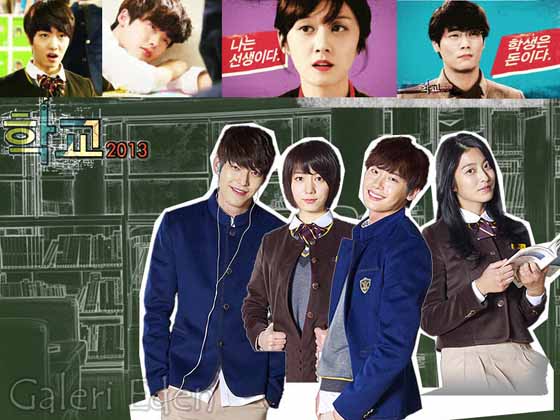 Drama Information :
Casts :
Jang Na Ra (Wedding, Bright Girl, My Love Patzzi),
Choi Daniel (Big Man, Baby Faced Beauty),
Lee Jong Suk (Pinocchio, Doctor Stranger, Secret Garden),
Park Se Young, Hyo Young, Kim Woo Bin
Genre :
Drama, School, Youth
Audio :
Korean Audio
Subtitle :
Perfect English Subtitle
Summary :
This series is an update to the famed 'School Series' which aired from 1999 to 2002. It will focus on portraying realistic issues, struggles and dilemmas of today's youths.

Story about Seungri high, a troublesome school that houses students from the most eligible to the most problematic. 'School 2013' shows different life stories of teachers and students as they grow up through conflicts and compromises.
Screenshots : (Actual screenshots captured from our DVD) High Quality Video




This Series was Arranged & Encoded by GoksDVD.com