The Perfect Neighbor (VCD & DVD) (Exclusive Perfect English Subtitle)

Other Titles : How to Meet a Perfect Neighbor, The Way to Meet Up with Perfect Neighbors




Drama Information :
Casts :
Kim Seung Woo (Hotelier, Mr. Duke, Rosemary),
Bae Doo Na (Someday, Beating Heart, Rosemary, Funny Wild Girl),
Park Shi Hoo (Iljimae, Which Star Are You From, Delightful Girl),
Min Ji Hye (1% of Anything, Fox Family)
Genre :
Romantic Comedy
Audio :
Korean Audio
Subtitle :
Perfect English Subtitle
Summary :
'How to Meet a Perfect Neighbor' is set in a corporate housing facility and draws the story of the people. The main characters are a former host, a successor of a major conglomerate, a lawyer, and a secretary that always causes trouble. It questions what a perfect neighbor is while reflecting upon those who vow to live together forever as a married couples.

Kim Seung Woo will be playing the host Baek Soo Chan. He has nothing in his hands but lives a life under the belief that he will become the man any woman who sits next to him wants. However, his belief is questioned when he starts to realize true love. Bae Doo Na takes on the role of Jung Yoon Hee, a comic secretary for a conglomerate chairman.

When playboy Baek Soo-Chan he finally meets his match with Jung Yoon-Hee. He goes absolutely crazy! His once blissful life of messing around with women has become something of the past every since Yoon Hee started to make snide remarks as she tries to protect her older sister from being trapped by his playboy ways. Yoo Joon Suk is the heir to his father's very successful company. He is forced to come back and take over his father's company when his father suddenly collapses. Yoon Hee then becomes Joon Suk's assistant and falls for her boss. Will Joon Suk return her feelings and will they be able to be together despite his mother's objections?

Screenshots :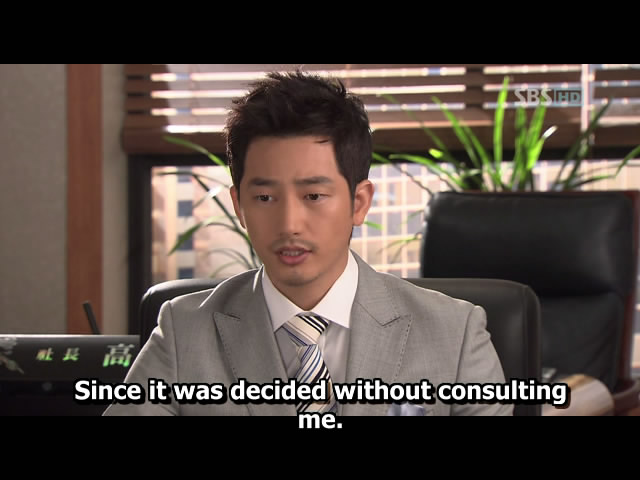 This Series was Arranged & Encoded by GoksDVD.com