Oh My Venus (Korean) (2016) (High Quality DVD) (Perfect English Subtitle)

Other Titles : Oh My God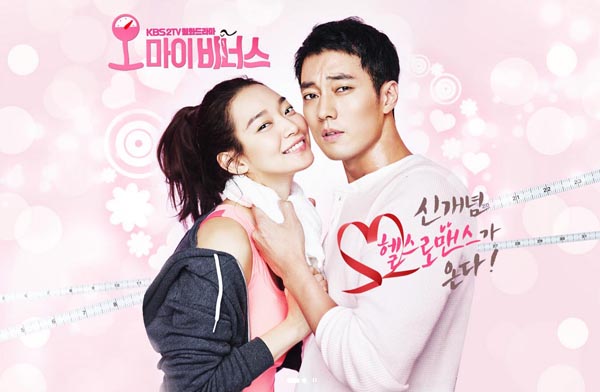 Drama Information :
Casts :
So Ji Sub (Master's Sun, Road Number One, Memories in Bali, Glass Slippers),
Shin Min Ah (Arang and Magistrate, My Girlfield is a Gumiho, A Love to Kill),
Jung Gyeo Woon (Birth of a Beauty, Romance Town, Dr. Champ),
Yoo In Young (Three Musketeers, Love From Another Star, Empress Ki)
Genre :
Romance, Comedy
Audio :
Korean Audio
Subtitle :
Perfect English Subtitle
Summary :
This is a drama about two Childhood friends meet again in their adulthood and find themselves making a bet on a "diet challenge". The story focuses on their journey of searching for love and health.

Kim Young Ho (So Ji Sub) is a personal trainer for Hollywood stars. Even though he comes from a wealthy family background, he suffered a devastating injury during his childhood days. Now, he overcomes his problems with patience and stubbornness. Meanwhile, Kang Joo Eun (Shin Min Ah) is 33-years-old lawyer. She has struggled to support her family. Now, she is overweight and challenge her-selves for a diet.
Screenshots : (Actual screenshots captured from our DVD) High Quality Video




This Series was Arranged & Encoded by GoksDVD.com