My Princess (High Quality DVD) (Exclusive Perfect English Subtitle)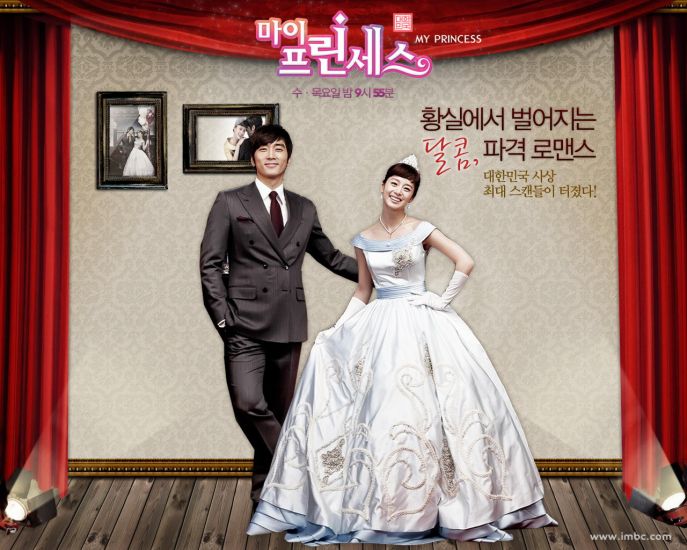 Drama Information :
Casts :
Song Seung Hun (East of Eden, Summer Scent, Endless Love),
Kim Tae Hee (Iris, Love Story at Harvard),
Park Ye Jin (Queen Seon Duk, Hateful but Once Again),
Ryu Soo Young (Seoul 1945, 18 vs. 29, Save the Last Dance For Me)
Genre :
Romantic Comedy
Audio :
Korean Audio
Subtitle :
Perfect English Subtitle
Summary :
Kim Tae Hee doesn't just act like a princess, she is a princess in MBC's zippy romantic comedy My Princess. The famously beautiful actress stars as a cute college student who discovers that she's next in line to revive the monarchy. Popular actor Song Seung Heon plays the chaebol heir/diplomat tasked with helping transform the ordinary girl into royalty, but he's got ulterior motives of his own. The latest drama from the writer of Secret Garden and the Lovers series, My Princess is off to a great start with high ratings and audience buzz.
Screenshots : (Actual screenshots captured from our DVD) High Quality Video




This Series was Arranged & Encoded by GoksDVD.com