Hotel King (2014) (High Quality DVD) (Perfect English Subtitle)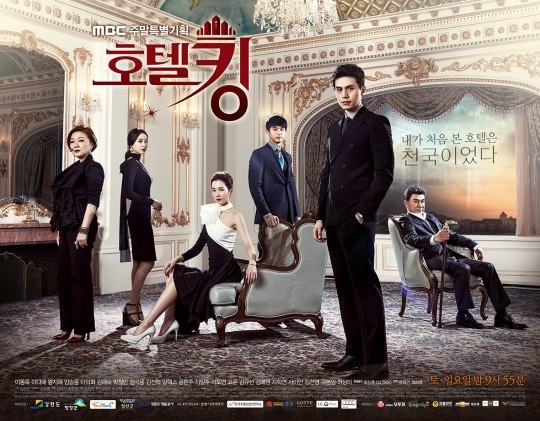 Drama Information :
Casts :

Lee Dong Wook (My Girl, Scent of a Woman, Fugitive of Joseon),
Lee Da Hae (My Girl, Hello Miss, Green Rose, Miss Ripley),
Im Seul Ong,
Wang Ji Hye

Genre :
Romance, Drama
Audio :
Korean Audio
Subtitle :
Perfect English Subtitle
Summary :
This drama portrays the story of a heiress, Ah Mo Ne (Lee Da Hae) who lives a sheltered life like a princess but a catastrophe pushes her to do all she can to protect her hotel. She and the general manager of the hotel, Cha Jae Wan (Lee Dong Wook) who appears cold on the outside but carries emotional baggage, fall in love.

Cha Jae Wan and his mother were abandoned by his father. As an adult, he begins to work at a hotel and becomes an enemy to his father who abandoned him.
Screenshots : (Actual screenshots captured from our DVD) High Quality Video




This Series was Arranged & Encoded by GoksDVD.com