Entertainer (Korean) (2016) (High Quality DVD) (Perfect English Subtitle)

Other Titles : Entertainers, Tantara, Ddanddara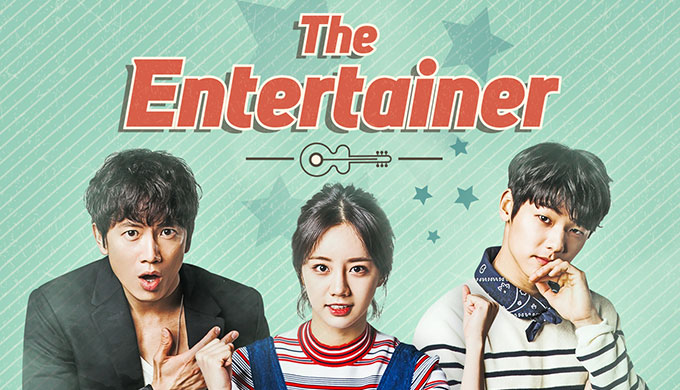 Drama Information :
Casts :
Ji Sung (Kill Me Heal Me, Save the Last Dance For Me, New Heart, All In),
Hye Ri, Chae Jung Ahn, Kang Ming Hyuk
Genre :
Romance, Drama, Comedy
Audio :
Korean Audio
Subtitle :
Perfect English Subtitle
Summary :
Shin Suk-ho (Ji Sung) is a successful manager who works for KTOP entertainment, one of the largest entertainment companies in South Korea. After deciding to become independent and trying to develop his own company, Mango Entertainment, he suddenly faces many hardships and loses everything he has and goes to prison. After release, while he is trying to find a way back to life, he finds a talented high school student, Jo Ha-neul (Kang Min-hyuk) and decides to turn him into a famous singer. But he realizes that Ha-neul is an ex-convict and was accused for sexual abuse by his friend, Lee Ji-Young (Yoon Seo).
Shin Seok-ho starts an all-pure new journey with Ha-neul, forms the group 'Entertainer Band' (Ddandara band/ 딴다라 벤드), and tries to put the things in their right place with the help of band members, his loyal friends and Jung Geu-rin (Lee Hyeri), Ha-neul's hard-working sister.
Screenshots : (Actual screenshots captured from our DVD) High Quality Video




This Series was Arranged & Encoded by GoksDVD.com