Bad Guy (DVD) (Exclusive Perfect English Subtitle)

Available in High Quality Widescreen

Other Titles : Bad Man




Drama Information :
Casts :
Kim Nam Gil (Personal Taste, Queen Seon Duk, Kim Sam Soon),
Han Ga In (Witch Amusement, Dr. Kkang, Terms of Endearment, Yellow Handkerchief),
Kim Jae Wook (Kingdom of the Winds, Coffee Prince, Dal Jas Spring, Ruler of your Own World),
Oh Yun Soo (Bittersweet Life, A Second Proposal, Snowman),
Jung So Min
Genre :
Melodrama, Mystery
Audio :
Korean Audio
Subtitle :
Perfect English Subtitle
Summary :
After a breakout performance in Queen Seon Duk, Kim Nam Gil takes the leading role in the SBS drama Bad Guy. Kim oozes charisma as brooding anti-hero Gun Wook, the mysterious two-faced bad guy plotting his revenge on the chaebol that destroyed his life and family. Coffee Prince's "Waffle Guy" Kim Jae Wook gives Kim Nam Gil a run for his money in the tortured soul department as rebellious black sheep Tae Sung, who has all the money in the world but can't come to terms with his family or himself. Bad Guy also co-stars the beautiful trio of Han Ga In, Oh Yeon Soo, and Jung So Min.
Screenshots :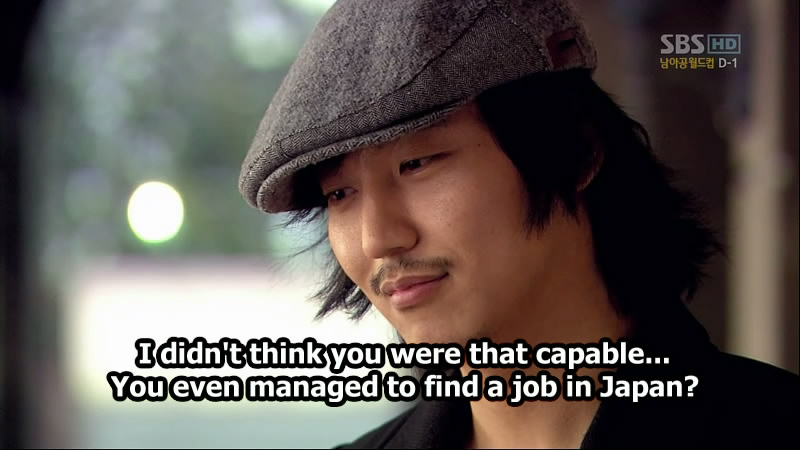 This Series was Arranged & Encoded by GoksDVD.com