Pasta (DVD) (Exclusive Perfect English Subtitle)

Available in High Quality Widescreen




Drama Information :
Casts :
Gong Hyo Jin (Hello My Teacher, Sang Doo Let's Go to School, Ruler of your Own World),
Lee Sun Gyun (Triple, On Air, Coffee Prince, White Tower),
Lee Ha Nui (Partner),
Choo Hun Gon
Genre :
Romance
Audio :
Korean Audio
Subtitle :
Perfect English Subtitle
Summary :
The way to the heart is through the stomach in the scrumptious 2010 MBC romantic comedy Pasta. Quirky actress Gong Hyo Jin (Thank You) stars as spunky aspiring chef Yoo Kyung, who's finally worked her way up from kitchen assistant to junior chef at a high-end Italian restaurant. On his first day of work, prickly head chef Hyun Woo, played by Lee Seon Gyun (Coffee Prince), comes in and fires Yoo Kyung and all the other female chefs. Sparks are flying left and right in the kitchen, but feuding soon leads to romance! Pasta co-stars Miss Korea Honey Lee (Partner) as Hyun Woo's ex-girlfriend, and Alex of Clazziquai as the restaurant owner with eyes for Yoo Kyung.

"Pasta" covers the dreams and success of a young woman who aspires to become an elite chef at La Sfera restaurant. Seo Yoo Kyung started her career as a kitchen assistant at La Sfera restaurant. She eventually works her way up to become a chef. Choi Hyun Wook is the top chef at La Sfera restaurant. He studied the culinary arts in Italy and started out as a chef assistant at a hotel in Sicily. Hyun Wook eventually worked his way up to become the most widely recognized Italian chef in Korea.
Screenshots :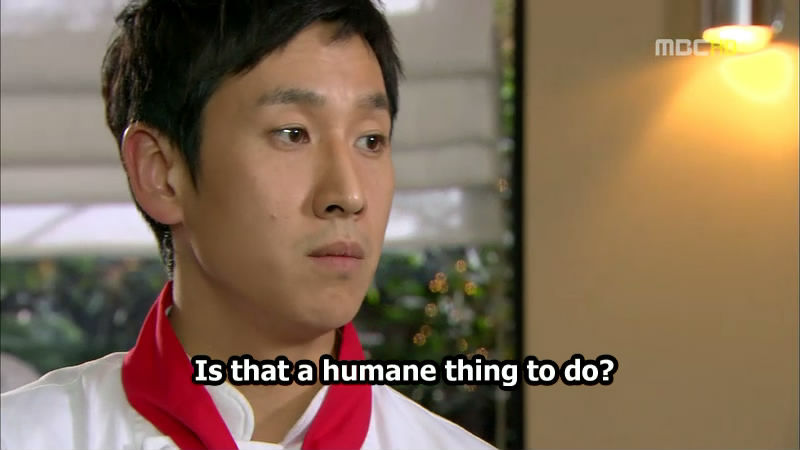 This Series was Arranged & Encoded by GoksDVD.com