Updated August 3, 2017

Announcement : Please like our official Facebook fan page at this link https://www.facebook.com/pages/goksdvdcom/213421175348153

Announcement : There is a problem with our old mobile number, we will no longer use that number. Our new mobile number is 09273139421. It is recommended that you send your inquiries and orders to our email address goks888@yahoo.com for a faster reply from us.

Please read "How to Order" page before ordering or inquiring.
Mobile Number = Text Sure orders only.
Email Address (goks888@yahoo.com) = Can send us orders, inquiries, suggestions, follow-ups and questions.

Please Bookmark our new Website www.GoksDVD.com

We Accept International Orders. Kindly Email us at goks888@yahoo.com your Orders and your Exact Location.

Why take the risk of buying from unknown sources which gives you Series with low quality video or Bad English Subtitle, With Goks VCD/DVD, You are Assured of the Quality in both the Video & Very Good English Subtitles (Perfect English Subtitles).

Warning : DVDs exclusively encoded by GoksDVD.com are only exclusively available on our site. Please do not buy from other sellers/vendors who sell our product as most of them reencode our DVDs to a lower video resolution. Report to us any site/seller/vendor who is selling our product.



For a List of Past Updates, Click HERE

Click on the Appropriate Link to view the Complete List : Korean Series, Chinese Series, Japanese Series

New Movies : (Updated November 29, 2016)
Note : You can email us if you want to request for a certain movie
Accidental Detective (Starring: Kwon Sang Woo)
Bounty Hunters (Starring: Lee Min Ho)
Like Father Like Son
Memories of the Sword (Starring: Lee Byung Hun)
Mr. Perfect
Ode to My Father
Third Way of Love (Starring: Song Seung Heon, Liu Yi Fei)


New Series:
My Best Ex Boyfriend (2015) High Quality DVD (Good English Subtitle, CDrama)
- Starring: Jerry Yan (Meteor Garden, Unforgettable Love)



Ice Fantasy (2016) High Quality DVD (Good English Subtitle, CDrama)



Immortal Lee Soon Shin (Uncut Version, DVD HD Quality) (2004) High Quality DVD (Good English Subtitle, KDrama)
- Exclusive, this is the only copy with complete 104 episodes, no cuts, available in DVD good video quality.



Duel (2017) High Quality DVD (Perfect English Subtitle, KDrama)
- Starring: Kim Jung Eun (Lovers in Paris, Lovers, Make a Woman Cry)



Best Hit (2017) High Quality DVD (Perfect English Subtitle, KDrama)



My Sassy Girl (2017) High Quality DVD (Perfect English Subtitle, KDrama)



Ruler - Master of the Mask (2017) High Quality DVD (Perfect English Subtitle, KDrama)



Suspicious Partner (2017) High Quality DVD (Perfect English Subtitle, KDrama)



Fight My Way (2017) High Quality DVD (Perfect English Subtitle, KDrama)



Lookout (2017) High Quality DVD (Perfect English Subtitle, KDrama)

Super Family (2017) High Quality DVD (Perfect English Subtitle, KDrama)



Circle (2017) High Quality DVD (Perfect English Subtitle, KDrama)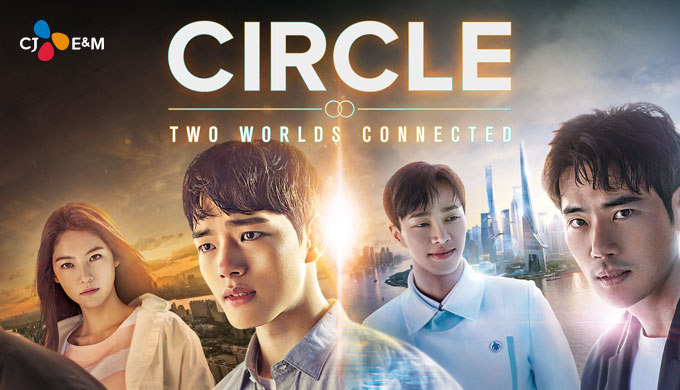 Awl (2015) High Quality DVD (Perfect English Subtitle, KDrama)



Man to Man (2015) High Quality DVD (Perfect English Subtitle, KDrama)



My Only Love Song (2017) High Quality DVD (Perfect English Subtitle, KDrama)



Chicago Typewriter (2017) High Quality DVD (Perfect English Subtitle, KDrama)



My Secret Romance (2017) High Quality DVD (Perfect English Subtitle, KDrama)



Queen of Mystery (2017) High Quality DVD (Perfect English Subtitle, KDrama)
- Starring: Kwon Sang Woo (Stairway to Heaven, Sad Sonata, Cinderella Man)



Whisper (2017) High Quality DVD (Perfect English Subtitle, KDrama)



Tunnel (2017) High Quality DVD (Perfect English Subtitle, KDrama)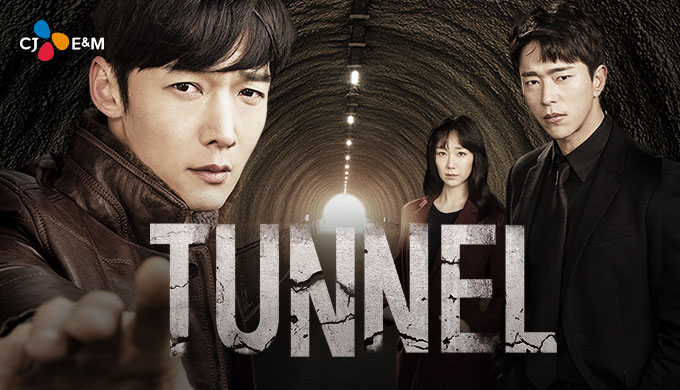 Rebel: Thief Who Stole the People (2017) High Quality DVD (Perfect English Subtitle, KDrama)

Liar and His Lover (2017) High Quality DVD (Perfect English Subtitle, KDrama)



Individualist Ms. Ji Young (2017) High Quality DVD (Perfect English Subtitle, KDrama)



Father I'll Take Care of You (2017) High Quality DVD (Perfect English Subtitle, KDrama)
- Starring: Kim Jae Won (My Love Patzzi, Wonderful Life, Great Inheritance)



Saimdang, Light's Diary (2017) High Quality DVD (Perfect English Subtitle, KDrama)
- Starring: Lee Young Ae (Jewel in the Palace, Medical Brothers), Song Seung Hun (Endless Love, East of Eden, Summer Scent, When a Man Loves)



Radiant Office (2017) High Quality DVD (Perfect English Subtitle, KDrama)



Perfect Wife (2017) High Quality DVD (Perfect English Subtitle, KDrama)



Strong Woman Do Bong Soon (2017) High Quality DVD (Perfect English Subtitle, KDrama)



Our Gap Soon (2017) High Quality DVD (Perfect English Subtitle, KDrama)



Chief Kim (2017) High Quality DVD (Perfect English Subtitle, KDrama)



Tomorrow with You (2017) High Quality DVD (Perfect English Subtitle, KDrama)



Queen of the Ring (2017) High Quality DVD (Perfect English Subtitle, KDrama)



Defendant (2017) High Quality DVD (Perfect English Subtitle, KDrama)
- Starring: Ji Sung (Save the Last Dance for Me, East of Eden, Great Seer, All In)



Introverted Boss (2017) High Quality DVD (Perfect English Subtitle, KDrama)



Voice (2017) High Quality DVD (Perfect English Subtitle, KDrama)
- Starring: Jang Hyuk (Chuno, Beautiful Mind, Tazza)



Missing Nine (2017) High Quality DVD (Perfect English Subtitle, KDrama)



Romance Full of Life (2017) High Quality DVD (Perfect English Subtitle, KDrama)



Blow Breeze (2017) High Quality DVD (Perfect English Subtitle, KDrama)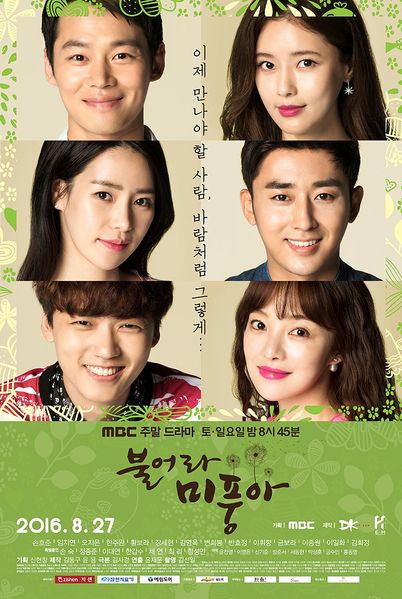 Gentlemen of Wolgyesu Tailor Shop (2017) High Quality DVD (Perfect English Subtitle, KDrama)
- Starring: Lee Dong Gun (Sweet 18, Lovers in Paris, Stained Glass), Cha In Pyo (Fireworks, Gye Baek)



Hwarang (2017) High Quality DVD (Perfect English Subtitle, KDrama)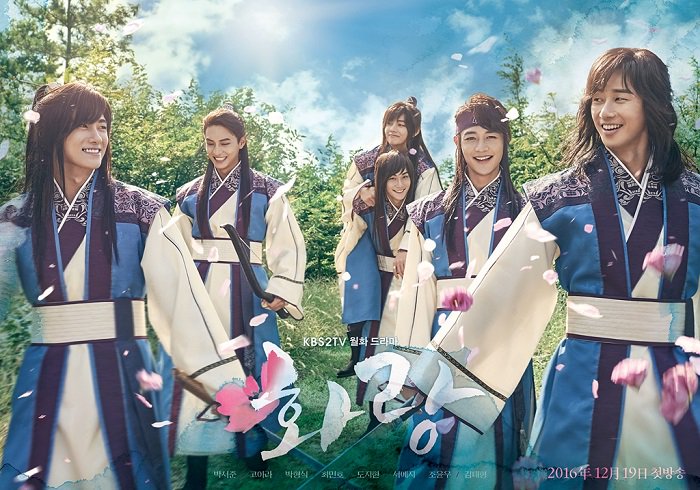 Remember of the Blue Sea (Director's Cut Version) (2017) High Quality DVD (Perfect English Subtitle, KDrama)
- Starring: Lee Min Ho (Boys Over Flowers, Personal Taste), Jun Ji Hyun (My Sassy Girl, Windstruck, Love from Another Star)



Summer Love (2015) High Quality DVD (Perfect English Subtitle, KDrama)
- Starring: Lee Min Ho (Boys Over Flowers, Personal Taste)



Goblin (2017) High Quality DVD (Perfect English Subtitle, KDrama)
- Starring: Gong Yoo (Big, Coffee Prince, One Fine Day, Hello My Teacher), Lee Dong Wook (Bubblegum, Hotel King, Scent of a Man, My Girl)



Solomon's Perjury (2017) High Quality DVD (Perfect English Subtitle, KDrama)



Night Light (2017) High Quality DVD (Perfect English Subtitle, KDrama)



Ruby Ruby Love (2017) High Quality DVD (Perfect English Subtitle, KDrama)



Naked Fireman (2017) High Quality DVD (Perfect English Subtitle, KDrama)



Romantic Doctor, Teacher Kim (2017) High Quality DVD (Perfect English Subtitle, KDrama)



Oh My Geum Bi (2017) High Quality DVD (Perfect English Subtitle, KDrama)
- Starring: Oh Ji Ho (Fantasy Couple, Lovers, My Little Baby, Queen of Housewives)



Weightlifting Fairy Kim Bok Joo (2017) High Quality DVD (Perfect English Subtitle, KDrama)



Miracle (2016) High Quality DVD (Perfect English Subtitle, KDrama)



Entourage (2016) High Quality DVD (Perfect English Subtitle, KDrama)



Man Living in Our House (2016) High Quality DVD (Perfect English Subtitle, KDrama)



My Wife's Having An Affair This Week (2016) High Quality DVD (Perfect English Subtitle, KDrama)



One Percent of Anything (2016 Version) (2016) High Quality DVD (Perfect English Subtitle, KDrama)



Woman with a Suitcase (2016) High Quality DVD (Perfect English Subtitle, KDrama)
- Starring: Choi Ji Woo (Stairway to Heaven, Winter Sonata), Joo Ji Mo (Queen of the Game, Fashion 70s)



K2 (2016) High Quality DVD (Perfect English Subtitle, KDrama)
- Starring: Ji Chang Wook (Healer, Smile Dong Hae, Warrior Baek Dong Soo, Secret Love)



Shopping King Louie (2016) High Quality DVD (Perfect English Subtitle, KDrama)
- Starring: Seo In Guk (I Remember You, Reply 1994, King's Face, Master's Sun)



On the Way to Airport (2016) High Quality DVD (Perfect English Subtitle, KDrama)
- Starring: Kim Ha Neul (Gentleman's Dignity, Road Number One, Air City, My Tutor Friend)



Jealousy Incarnate (2016) High Quality DVD (Perfect English Subtitle, KDrama)



Flower in Prison (2016) High Quality DVD (Perfect English Subtitle, KDrama)
- Starring: Go Soo (Green Rose, Will it Snow in Christmas, Marrying a Millionaire)



Moon Lovers: Scarlet Heart Ryeo (2016) High Quality DVD (Perfect English Subtitle, KDrama)
- Starring: Lee Joon Ki (Iljimae, Scholar Who Walks the Night, Joseon Gunman)



Gogh, the Starry Night (2016) High Quality DVD (Perfect English Subtitle, KDrama)



Drinking Solo (2016) High Quality DVD (Perfect English Subtitle, KDrama)



Fantastic (2016) High Quality DVD (Perfect English Subtitle, KDrama)
- Starring: Joo Sang Wook (Glamorous Temptation, Good Doctor, Thorn Birds, Paradise Ranch)



Moonlight Drawn by Clouds (2016) High Quality DVD (Perfect English Subtitle, KDrama)



Second to Last Love (2016) High Quality DVD (Perfect English Subtitle, KDrama)



Cinderella and the Four Knights (2016) High Quality DVD (Perfect English Subtitle, KDrama)



Monster (2016) High Quality DVD (Perfect English Subtitle, KDrama)



W (2016) High Quality DVD (Perfect English Subtitle, KDrama)



Uncontrollably Fond (2016) High Quality DVD (Perfect English Subtitle, KDrama)



Bring It On, Ghost (2016) High Quality DVD (Perfect English Subtitle, KDrama)
- Starring: Ok Taecyeon (Dream High, Cinderella's Sister, Wonderful Days)



Age of Youth (2016) High Quality DVD (Perfect English Subtitle, KDrama)



Good Wife (2016) High Quality DVD (Perfect English Subtitle, KDrama)



Doctors (2016) High Quality DVD (Perfect English Subtitle, KDrama)
- Starring: Kim Rae Won (Attic Cat, My Love Patzzi, Punch, Which Star Did You Come From)



Happy Home (2016) High Quality DVD (Perfect English Subtitle, KDrama)


Yeah, That's How It Is (2016) High Quality DVD (Perfect English Subtitle, KDrama)



Five Children (2016) High Quality DVD (Perfect English Subtitle, KDrama)
- Starring: Ahn Jae Wook (Mr. Goodbye, Oh Pil Seung, Lights and Shadow)



Wanted (2016) High Quality DVD (Perfect English Subtitle, KDrama)



Squad 38 (2016) High Quality DVD (Perfect English Subtitle, KDrama)
- Starring: Seo In Gook (Oh My Ghost, I Remember You, Master's Sun, Reply 1994)



Touching You (2016) High Quality DVD (Perfect English Subtitle, KDrama)
- Starring: Ok Taecyeon (Who Are You, Dream High, Cinderella's Sister)



Beautiful Mind (2016) High Quality DVD (Perfect English Subtitle, KDrama)
- Starring: Jang Hyuk (Fated to Love You, Tazza, Chuno, Shine or Go Crazy)



Beautiful Gong Shim (2016) High Quality DVD (Perfect English Subtitle, KDrama)



Mirror of the Witch (2016) High Quality DVD (Perfect English Subtitle, KDrama)



Lucky Romance (2016) High Quality DVD (Perfect English Subtitle, KDrama)




For a List of Past Updates, Click HERE