Updated September 22, 2016

Announcement : Please like our official Facebook fan page at this link https://www.facebook.com/pages/goksdvdcom/213421175348153

Announcement : There is a problem with our old mobile number, we will no longer use that number. Our new mobile number is 09273139421. It is recommended that you send your inquiries and orders to our email address goks888@yahoo.com for a faster reply from us.

Please read "How to Order" page before ordering or inquiring.
Mobile Number = Text Sure orders only.
Email Address (goks888@yahoo.com) = Can send us orders, inquiries, suggestions, follow-ups and questions.

Please Bookmark our new Website www.GoksDVD.com

We Accept International Orders. Kindly Email us at goks888@yahoo.com your Orders and your Exact Location.

Why take the risk of buying from unknown sources which gives you Series with low quality video or Bad English Subtitle, With Goks VCD/DVD, You are Assured of the Quality in both the Video & Very Good English Subtitles (Perfect English Subtitles).

Warning : DVDs exclusively encoded by GoksDVD.com are only exclusively available on our site. Please do not buy from other sellers/vendors who sell our product as most of them reencode our DVDs to a lower video resolution. Report to us any site/seller/vendor who is selling our product.



For a List of Past Updates, Click HERE

Click on the Appropriate Link to view the Complete List : Korean Series, Chinese Series, Japanese Series

New Movies : (Updated July 5, 2016)
Note : You can email us if you want to request for a certain movie

A Man Who Was Superman (2008) (Starring: Jeon Ji Hyeon)
Dangerous Liaisons (2012) (Starring Jang Dong Gun, Zhang Zi Yi)
Dear Dolphin
Divine Move (Starring: Jung Woo Sung, Lee Beom Soo)
Face Reader
Fatal Encounter (2014) (Starring: Hyun Bin)
For Love or Money (2014) (Starring: Rain, Liu Yi Fei)
Gangnam Blues (2015) (Starring: Lee Min Ho, Kim Rae Won)
Happiness For Sale (2013)
Hide and Seek
Hot Young Bloods (2014)
If You Were Me 6 (2014)
Kundo: Age of the Rampant (2014)
Love Forecast (2015) (Starring: Lee Seung Gi, Lee Seo Jin)
Magicians
Miss Granny (2014)
Monster (2014)
My Brilliant Life (2014) (Starring: Song Hye Gyo)
My Friend and his Wife
No Breathing
No Tears for the Dead (Starring: Jang Dong Gun)
Obsessed (Starring: Song Seung Heon)
Pain (Starring: Kwon Sang Woo)
Paradise (Starring: Kim Ha Neul, Ji Jin Hee)
Pirates (Starring: Kim Nam Gil, Son Ye Jin) 2014 Busan International Film Festival, received various awards including Best technical award, best actress and best supporting actor.
R2B Return to Base (2012) (Starring: Rain)
Reversal of Fortune (Now Available in DVD)
Royal Tailor (2014) (Starring: Park Shin Hye)
Runway Cop (2012)
Scarlet Innocence (2014) (Starring: Jung Woo Sung)
Sea Fog (2014)
Tazza 2: The Hidden Card (2014)
The Jackal is Coming (2012)
The Suspect (2014)
Twenty (2015)
Wonderful Nightmare (2015) (Starring : Song Seun Hun)


New Series:
Imperial Doctress (2016) High Quality DVD (Good English Subtitle, CDrama)



Les Interpretes (2016) High Quality DVD (Good English Subtitle, CDrama)
- Received a sky-rocket TV rating when it was aired. Storyline will keep you glued from start till end.



My Amazing Boyfriend (2016) High Quality DVD (Good English Subtitle, CDrama)



Master: God of Noodles (2016) High Quality DVD (Perfect English Subtitle, KDrama)



Another Oh Hae Young (2016) High Quality DVD (Perfect English Subtitle, KDrama)
- Starring: Eric Moon (Firebird, Myung Wol the Spy, Strongest Chil Woo, Que Sera Sera)



Entertainer (2016) High Quality DVD (Perfect English Subtitle, KDrama)
- Starring: Ji Sung (Save the Last Dance For Me, Kill Me Heal Me, All In, New Heart)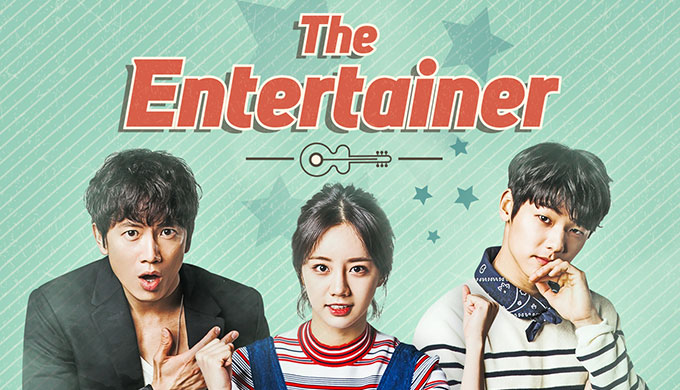 Jackpot (2016) High Quality DVD (Perfect English Subtitle, KDrama)
- Starring: Jang Geun Suk (You're Beautiful, Beethoven Virus, Hong Gil Dong, Bel Ami)



All About My Mom (2016) High Quality DVD (Perfect English Subtitle, KDrama)
- Starring: Eugene (Wonderful Life, Save the Last Dance for Me, Creating Destiny)



Baek Hee Has Returned (2016) High Quality DVD (Perfect English Subtitle, KDrama)



Vampire Detective (2016) High Quality DVD (Perfect English Subtitle, KDrama)
- Starring: Lee Joon (Gap Dong, Pinocchio, Mr. Back, Iris 2)



My Lawyer, Mr Jo (2016) High Quality DVD (Perfect English Subtitle, KDrama)
- Starring: Park Shin Yang (Lovers in Paris, Painter in the Wind, Sign), Ryu Soo Young (Blood, Endless Love, My Princess, Save the Last Dance for Me)



Goodbye Mr. Black (2016) High Quality DVD (Perfect English Subtitle, KDrama)
- Starring: Lee Jin Wook (Smile Again, The Time I Loved You, Myung Wol the Spy)



Mrs. Cop 2 (2016) High Quality DVD (Perfect English Subtitle, KDrama)



Ms. Temper & Nam Jung Gi (2016) High Quality DVD (Perfect English Subtitle, KDrama)



Memory (2016) High Quality DVD (Perfect English Subtitle, KDrama)



My Little Baby (2016) High Quality DVD (Perfect English Subtitle, KDrama)
- Starring: Oh Ji Ho (Fugitive Plan B, Get Karl Oh Soo Jung, Chuno, Queen of Housewives)



Ghost-seeing Detective Cheo Yong Season 2 (2015) High Quality DVD (Perfect English Subtitle, KDrama)
- Starring: Oh Ji Ho (Fugitive Plan B, Get Karl Oh Soo Jung, Chuno, Queen of Housewives)



My Secret Hotel (2014) High Quality DVD (Perfect English Subtitle, KDrama)



Piep Piper (2016) High Quality DVD (Perfect English Subtitle, KDrama)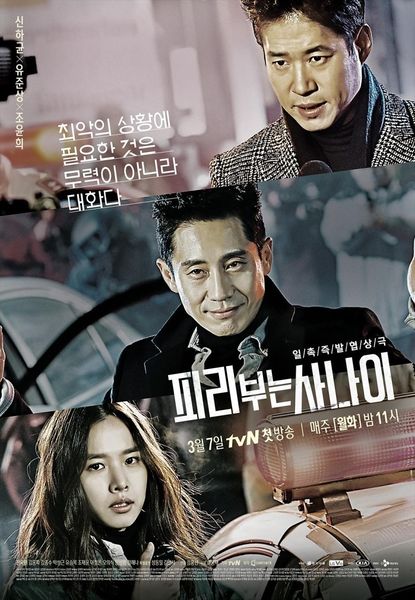 Marriage Contract (2016) High Quality DVD (Perfect English Subtitle, KDrama)
- Starring: Lee Seo Jin (Wonderful Days, Firebird, Lovers, Gye Baek, Yi San)



Babysitter (2016) High Quality DVD (Perfect English Subtitle, KDrama)



Page Turner (2016) High Quality DVD (Perfect English Subtitle, KDrama)



Eating Existence (2015) High Quality DVD (Perfect English Subtitle, KDrama)



Descendants of the Sun Special Episodes & Epilogue (2016) High Quality DVD (Perfect English Subtitle, KDrama)
- Starring: Song Hye Kyo (Full House, All In, Hotelier), Song Joong Ki (Sungkyunkwan Scandal, Tree with Deep Roots)



Descendants of the Sun (2016) High Quality DVD (Perfect English Subtitle, KDrama)
- Starring: Song Hye Kyo (Full House, All In, Hotelier), Song Joong Ki (Sungkyunkwan Scandal, Tree with Deep Roots)



Come Back Mister (2016) High Quality DVD (Perfect English Subtitle, KDrama)
- Starring: Rain (Full House, A Love to Kill, My Lovable Girl)



Jang YoungSil : Greatest Scientist of Joseon (2016) High Quality DVD (Perfect English Subtitle, KDrama)
- Starring: Song Il Gook (Jumong, Kingdom of the Winds, A Man Called God)



Glamorous Temptation (2016) High Quality DVD (Perfect English Subtitle, KDrama)



Six Flying Dragons (2016) High Quality DVD (Perfect English Subtitle, KDrama)



Click Your Heart (2016) High Quality DVD (Perfect English Subtitle, KDrama)



Signal (2016) High Quality DVD (Perfect English Subtitle, KDrama)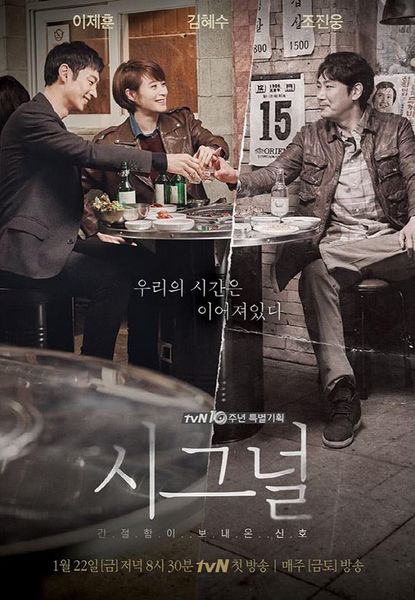 Neighborhood Hero (2016) High Quality DVD (Perfect English Subtitle, KDrama)
- Starring: Park Shi Hoo (Iljimae, Cheongdamdong Alice, Princess Man, Prosecutor Princess)



Scholar Who Walks the Night (2015) High Quality DVD (Perfect English Subtitle, KDrama)
- Starring: Lee Jun Ki (Gunman in Joseon, Arang and Magistrate, My Girl)



School 2013 (2013) High Quality DVD (Perfect English Subtitle, KDrama)
- Starring: Jang Na Ra (My Love Patzzi, Bright Girl, Wedding), Lee Jong Suk (Pinocchio, Doctor Stranger)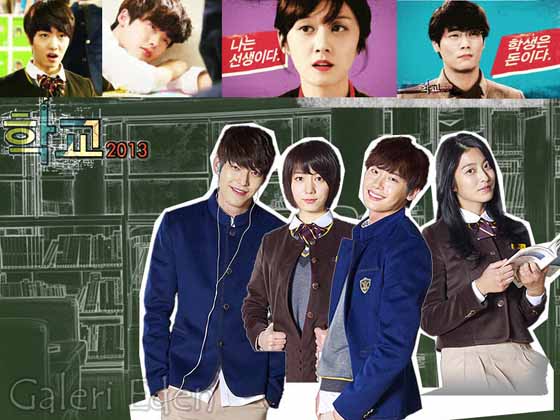 The Merchant: Gaekju 2015 (2016) High Quality DVD (Perfect English Subtitle, KDrama)
- Starring: Jang Hyuk (Tazza, Fated to Love You, Chuno)



Cheese in the Trap (2016) High Quality DVD (Perfect English Subtitle, KDrama)



Make a Woman Cry (2015) High Quality DVD (Perfect English Subtitle, KDrama)
- Starring: Kim Jung Eun (Lovers in Paris, Lovers, Princess Lulu, I am Legend), Song Chang Ul (Dr. Frost, Yi San, Great Seer)



Remember - War of the Son (2016) High Quality DVD (Perfect English Subtitle, KDrama)
- Starring: Yoo Seung Ho (Warrior Baek Dong Soo, Arang and Magistrate, Sad Sonata), Park Ming Young (City Hunter, Healer, Sungkyunkwan Scandal)



Hwajung (2015) High Quality DVD (Perfect English Subtitle, KDrama)
- Starring: Cha Seung Won (Bodyguard, You're All Surrounded, Athena, City Hall), Kim Jae Won (My Love Patzzi, Wonderful Life, Hwang Jin Yi, Can You Hear My Heart)



Queen's Flower (2015) High Quality DVD (Perfect English Subtitle, KDrama)



Warm and Cozy (2015) High Quality DVD (Perfect English Subtitle, KDrama)



Sweet Savage Family (2016) High Quality DVD (Perfect English Subtitle, KDrama)



Village: Achiara's Secret (2015) High Quality DVD (Perfect English Subtitle, KDrama)
- Starring: Moon Geun Young (Cinderella's Sister, Cheongdamdong Alice, Goddess of Fire)



Bubblegum (2015) High Quality DVD (Perfect English Subtitle, KDrama)
- Starring: Lee Dong Wook (My Girl, Scent of a Woman, Blade Man, Hotel King)



Prince's Prince (2015) High Quality DVD (Perfect English Subtitle, KDrama)



Oh My Venus (2016) High Quality DVD (Perfect English Subtitle, KDrama)
- Starring: So Ji Sub (Memories in Bali, Road Number One, Master's Sun, Glass Slippers)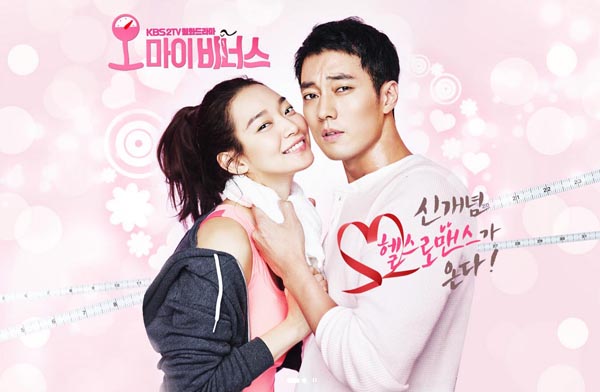 Splash Splash Love (2015) High Quality DVD (Perfect English Subtitle, KDrama)



Reply Me 1988 (2016) High Quality DVD (Perfect English Subtitle, KDrama)



She Was Pretty (2015) High Quality DVD (Perfect English Subtitle, KDrama)



Cheer Up! (2015) High Quality DVD (Perfect English Subtitle, KDrama)



Immutable Law of First Love (2015) High Quality DVD (Perfect English Subtitle, KDrama)



Twenty Again (2015) High Quality DVD (Perfect English Subtitle, KDrama)
- Starring: Choi Ji Woo (Winter Sonata, Stairway to Heaven)



We Broke Up (2015) High Quality DVD (Perfect English Subtitle, KDrama)
- Starring: Sandara Park



Yong Pal (2015) High Quality DVD (Perfect English Subtitle, KDrama)
- Starring: Joo Won (Bridal Masks, Baker King), Kim Tae Hee (Stairway to Heaven, Love Story in Harvard, Jo Hyun Jae (Only You, Love Letter, 49 Days)



Mrs. Cop (2015) High Quality DVD (Perfect English Subtitle, KDrama)



Virtual Bride (2015) High Quality DVD (Perfect English Subtitle, KDrama)
- Starring: Ryu Soo Young (Save the Last Dance For Me, Seoul 1945)



Assembly (2015) High Quality DVD (Perfect English Subtitle, KDrama)



Midnight Diner (2015) High Quality DVD (Perfect English Subtitle, KDrama)
- Starring: Kim Seung Woo (Hotelier, Mr. Duke, Iris, Perfect Neighbor)



Last (2015) High Quality DVD (Perfect English Subtitle, KDrama)
- Starring: Yoon Kye Sang (Greatest Love, Road Number One, Who Are You), Lee Bum Soo (Prime Minister and I, Iris 2, Surgeon Bong Dal Hee)



My Beautiful Bride (2015) High Quality DVD (Perfect English Subtitle, KDrama)



I Remember You (2015) High Quality DVD (Perfect English Subtitle, KDrama)
- Starring: Seo In Gook (Reply 1994, King's Face, Master's Sun), Jang Nara (My Love Pattzi, Bright Girl, Wedding)



Hidden Identity (2015) High Quality DVD (Perfect English Subtitle, KDrama)
- Starring: Kim Bum (Boys Over Flowers, Goddess of Fire, Dream)



I Order You (2015) High Quality DVD (Perfect English Subtitle, KDrama)



Mask (2015) High Quality DVD (Perfect English Subtitle, KDrama)



High Society (2015) High Quality DVD (Perfect English Subtitle, KDrama)



The Time I Loved You (2015) High Quality DVD (Perfect English Subtitle, KDrama)
- Starring: Ha Ji Won (Empress Ki, Hwang Jin Yi, Secret Garden, King 2 Hearts)



Oh My Ghostess (2015) High Quality DVD (Perfect English Subtitle, KDrama)



My Love Eun Dong (2015) High Quality DVD (Perfect English Subtitle, KDrama)
- Starring: Joo Jin Moo (Dream, Queen of the Game, Fashion 70s, Empress Ki, Buchinmoo)



Discovery of Romance (2014) High Quality DVD (Perfect English Subtitle, KDrama)



You Are the Only One (2015) High Quality DVD (Perfect English Subtitle, KDrama)



Sound of the Desert High Quality DVD (Good English Subtitle, CDrama)
- Starring: Hu Ge (Chinese Paladin, Fairy from Wonderland)



Legend of the Ancient Sword High Quality DVD (Good English Subtitle, CDrama)



Three Kingdoms High Quality DVD (Now Available in Perfect English Subtitle, CDrama)



Virtuous Queen of Han High Quality DVD (Good English Subtitle, CDrama)



Heroes in Sui and Tang Dynasties High Quality DVD (Good English Subtitle, CDrama)



Victim of Love (2007) High Quality DVD (Good English Subtitle, KDrama)



Golden Era of Daughter in Law (2008) High Quality DVD (Good English Subtitle, KDrama)



Producer (2015) High Quality DVD (Perfect English Subtitle, KDrama)
- Cha Tae Hyun (My Sassy Girl, Prince First Love), Kim Soo Hyun (My Love From Another Star, Moon Embrace the Sun, Dream High)




Apgujeong Midnight Sun (2014) High Quality DVD (Perfect English Subtitle, KDrama)



Jang Bo Ri is Here! (2014) High Quality DVD (Perfect English Subtitle, KDrama)



Who Are You - School (2015) High Quality DVD (Perfect English Subtitle, KDrama)



Divorce Lawyer in Love (2015) High Quality DVD (Perfect English Subtitle, KDrama)



Ex Girlfriend Club (2015) High Quality DVD (Perfect English Subtitle, KDrama)



Let's Eat Season 2 (2015) High Quality DVD (Perfect English Subtitle, KDrama)



For a List of Past Updates, Click HERE